BREAK FREE

FROM BAD
BRAINSTORMS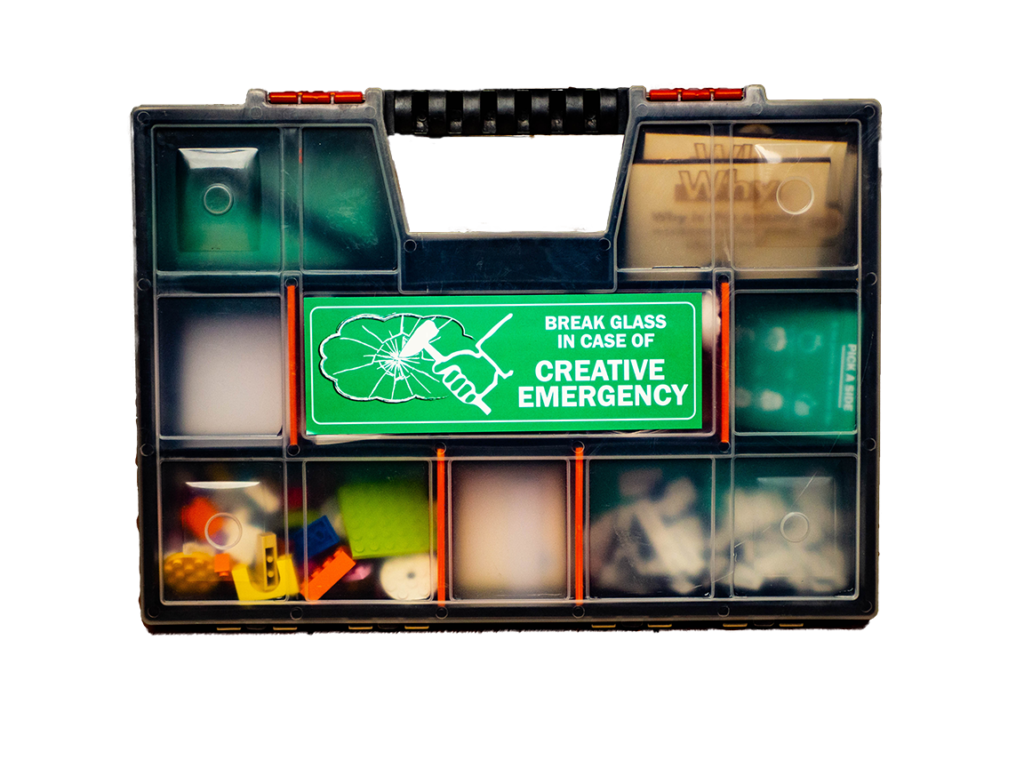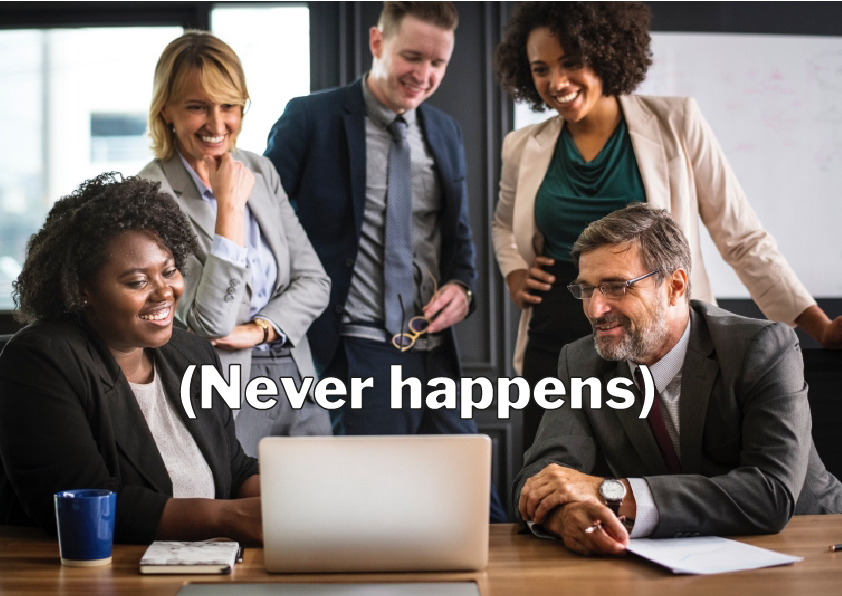 It's hard to make time and space to think differently. We wait until we've created a creative emergency.

Solving problems together in the same room is good. But most brainstorms are really bad.

How many times have you been urged to 'get creative' - but everyone is just talking at a table, just like a meeting?
It would help if someone gave us an exercise to do - not our boss.

It would help if we could use our hands, our senses, and have some fun with it - like a boardgame.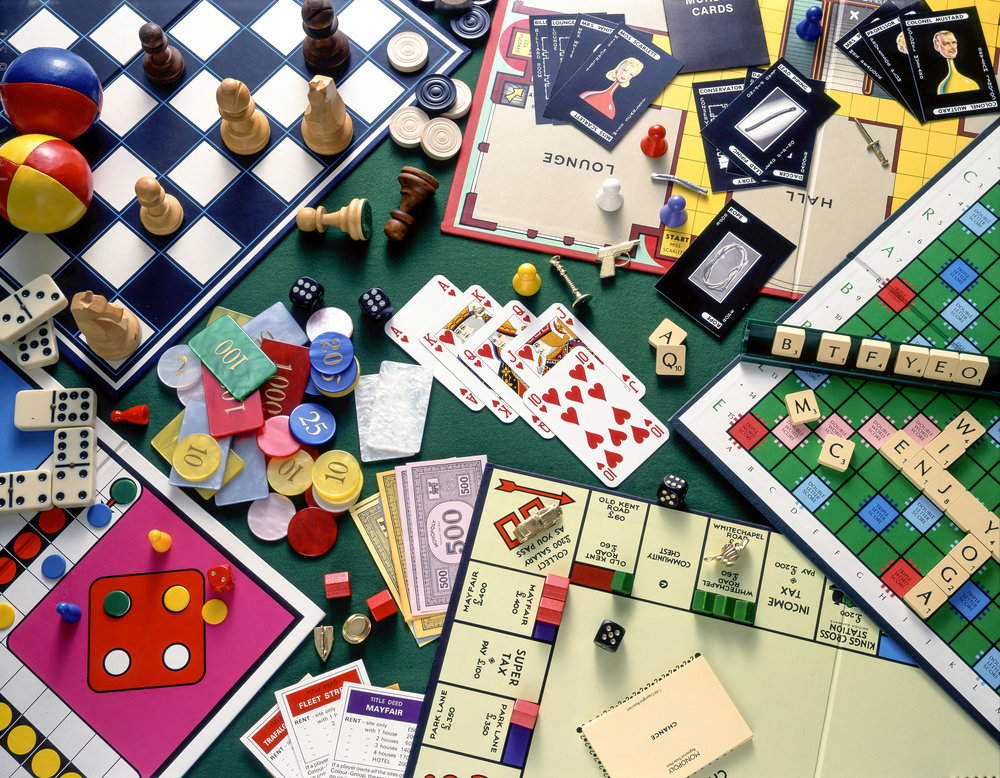 THE CREATIVE EMERGENCY KIT
- You finish an amazing report, and the 'working title' now needs to go
- It's Friday afternoon and you just found out you need a stunt for Monday morning.
- Someone says "we need some blue sky thinking"... but does not offer any.
Everything you need is in the box: from simple instructions, to pens, to lego and word magnets.

You can take it one step at a time:

- Ask yourself the strategic questions.
- Exercises to help you come up with new ideas
- Exercises to help you build on those ideas.

...or you can just pick up whatever looks most fun s.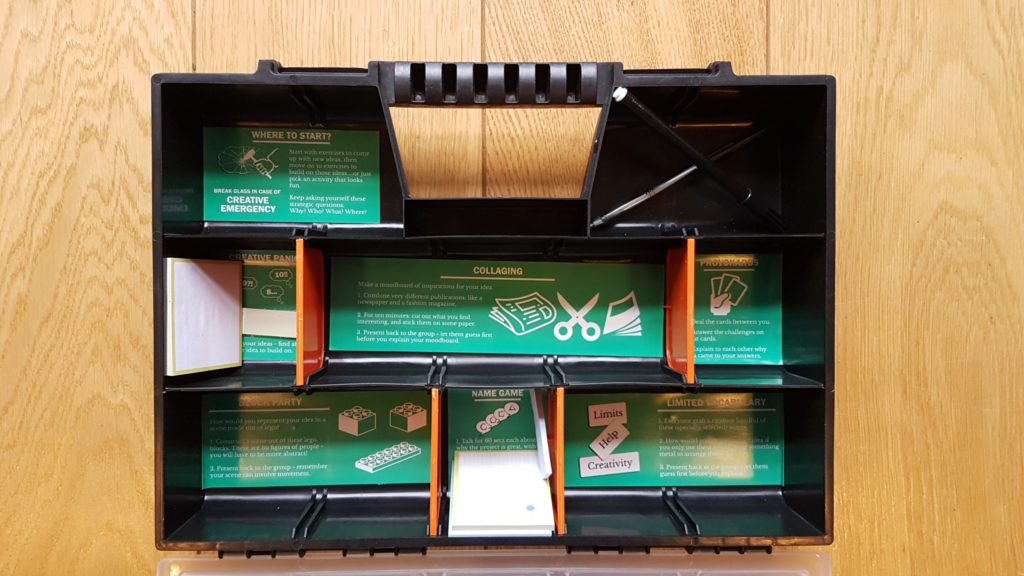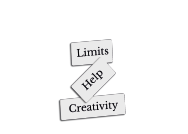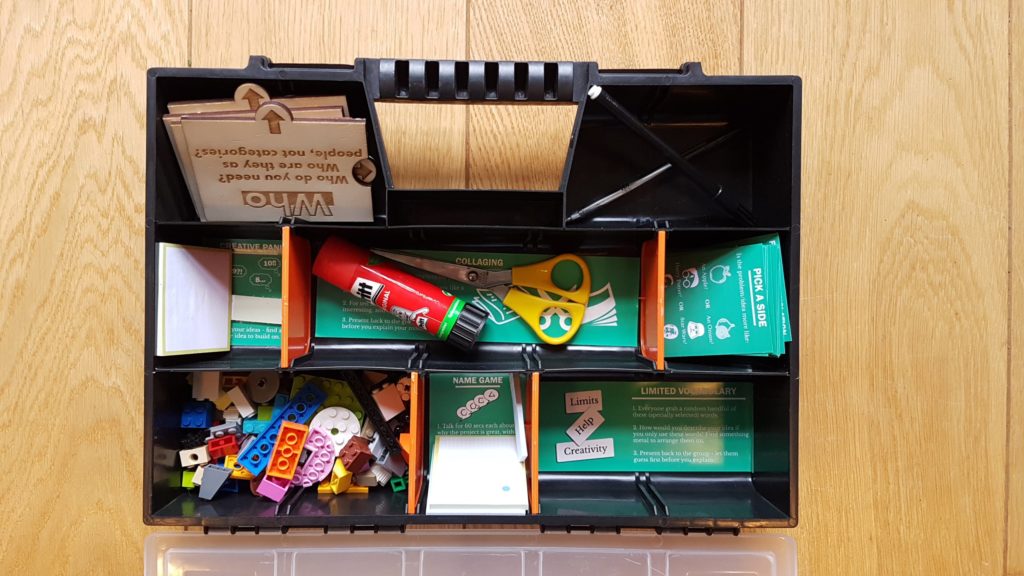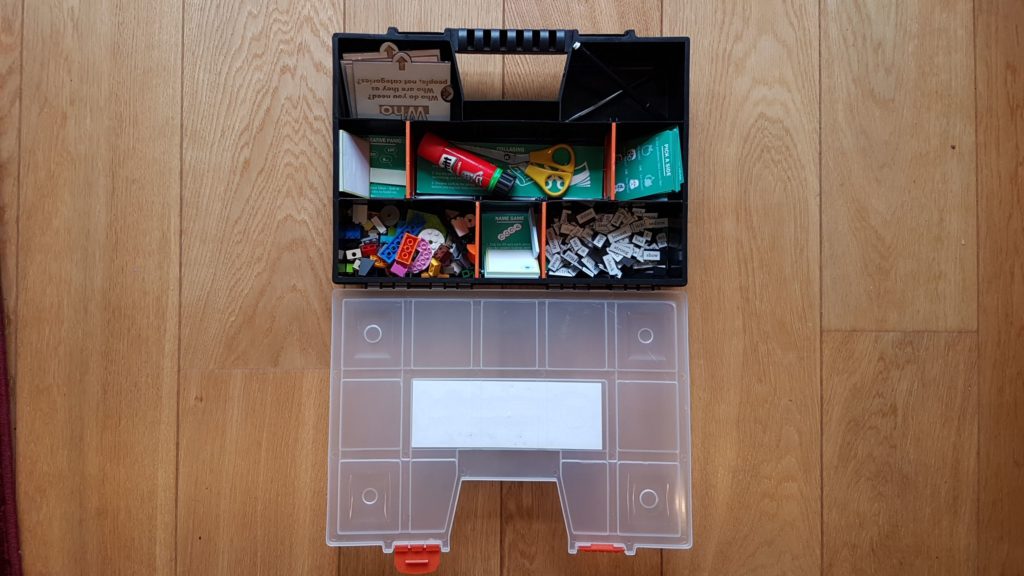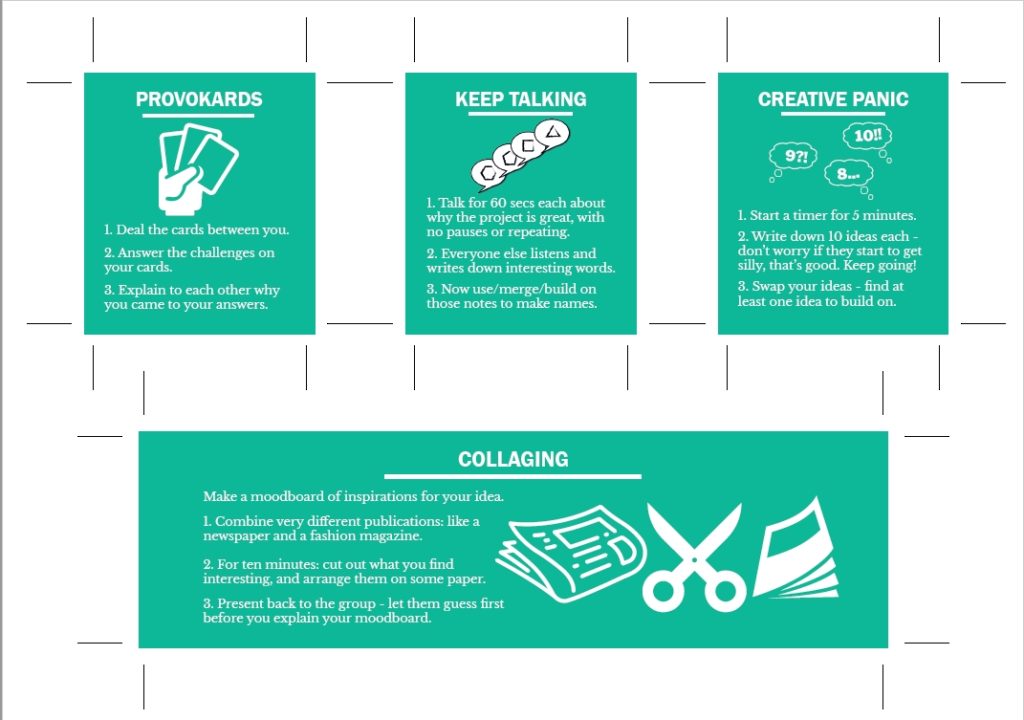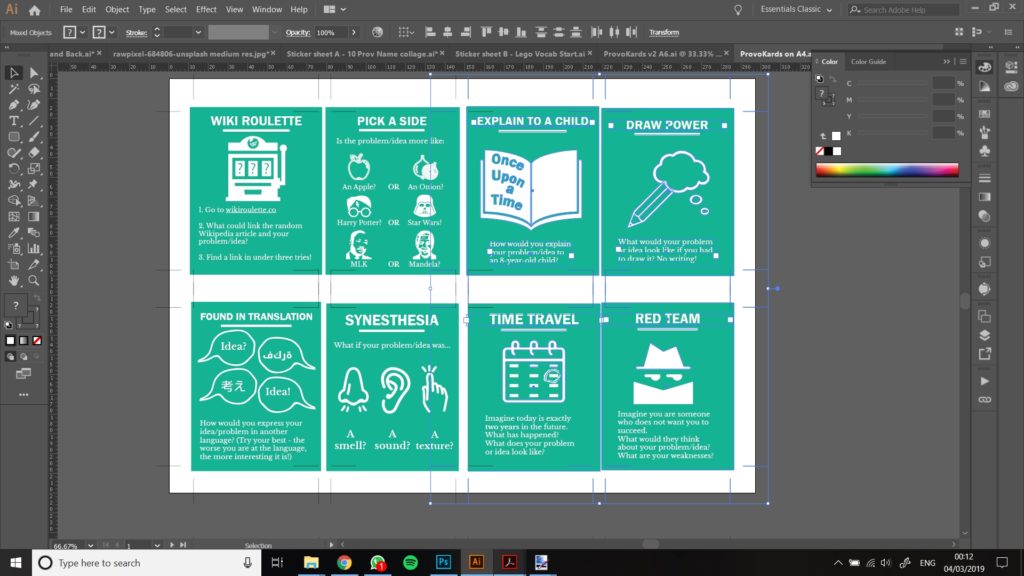 I made this kit to be used, so please do use these templates to create your own kits.

If you do use this kit or make new exercises I would love to know about it. Contact details are here.